What is truth?
And who decides what the truth is?
"Anyone who seeks truth seeks God, whether or not he realizes it."
Edith Stein, also known as Saint Teresa Benedicta of the Cross
These days the truth seems to be anything that a person believes it to be.
The truth these days have little substance in it. People come up with their own truths and beliefs and convince themselves that this is indeed the truth just because they believe it to be so.
"The truth is not always the same as the majority"
Saint Pope John Paul the Second.
If people can come up with their own ideas and claim that it is the truth than where does truth stand in today's world of ideas and beliefs?
The truth has the capability of being the complete centre of who we are.
As well as dishonesty and lies.
"A person speaking rightly must himself thank God for being given from Him that about which he speaks, because truth is not the work of the speaker but that of an active God."
Where does the truth come from?
And who ultimately should decide
"Truth is most often used to mean being in accord with fact or reality, or fidelity to an original or to a standard or ideal. Truth may also often used in modern contexts to refer to an idea of "truth to self," or authenticity." Wikipedia
As a catholic, the truth, for me is something that is very important, something that is essential to my faith and uncompromising.
It is also essential to my life and something that I strive to always be- truthful.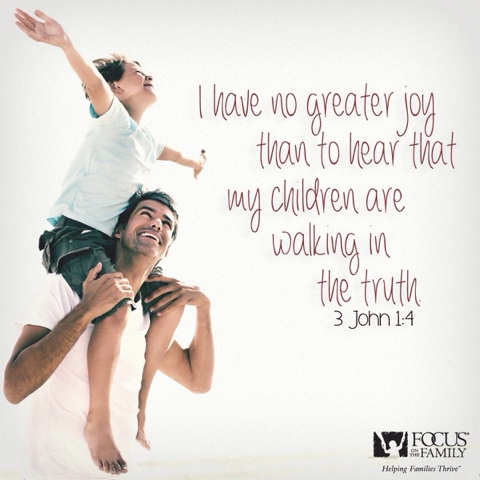 It is important in my marriage and how my husband and I raise our children.
It's important in all my relationships especially my relationship with Jesus Christ.
My faith is extremely important and to have faith is to believe that Jesus Chrisit is the truth we all yearn to find.
Pontius Pilate asked the question to Jesus, "What is Truth?". (Catholic bible 101)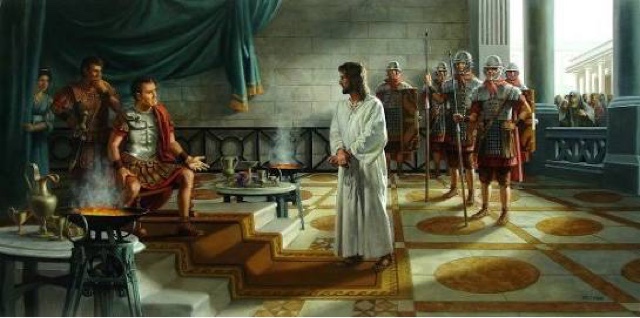 Some times we can be blinded by our own righteousness,or our own pride.
Pontius was staring Jesus right in the face, without even realising that it was Jesus who was indeed the truth.
Imagine that! Staring right into the face of truth and not even realising it!
How many of us have done this?
How many times a day do we do this?
In the gospel of John:
John 14:6: Jesus said to him, "I am the way, and the truth, and the life; no one comes to the Father, but by me."

And then like a lot of us do, even when we have learnt the truth, Pilate washed his hands of it.
Why?
Because it meant he would have to go against the majority, the crowd, society.
The truth was uncomfortable and not favourable.
And even though Pilate could find no fault in Jesus, he handed him over to crucify him.
How often does this happen still today, all around us?
We turn a blind eye to the truth despite what the consequences will be.
Because to be truthful, to acknowledge the truth would mean one thing for us: change.
We would have to acknowledge our sins and than admit the change we need to make.
We would have to listen to the truth which said to us "Go forth and sin no more!"
We would have to do things in the way of the truth, the will of the truth.
In other words, the will of God.
Because our will isn't going to give us enternal happiness.
Our truth ( no matter how hard we try to believe it or convince ourselves and others of it) isn't going to get us to heaven.
Only the truth can get us there.
Only the truth can give us eternal happiness.
We can fool ourselves all we want but in the end we are only cheating ourselves.
Lies chain us down.
The truth…. Will set us free.
In my marriage truth is very important.
We are called to be honest and true to each other, every day, as well as to God.
When Grant and I stood before God in His church, on our wedding day, we vowed to each other, as well as to God, that we would not only love each other, till death do us apart, but we vowed to be open to life.
Everyday.
Being open to life is not only trusting in God if or when He would like to bless us with children, but it is being open to each other in our words, body language (sex) and spiritually.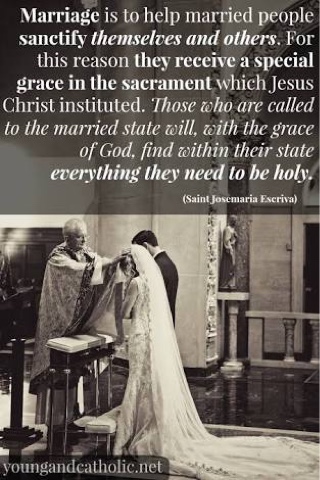 Being truthful isn't always easy. Being open to life has struggles on its own.
But knowing what we do and what it would mean if we were to "take matters" in to our own hands by using any form of contraceptives, makes it even more essential that we continue to stick to the truth,no matter how hard it may be at times.
There are so many times we have been tempted to give in and contracept.
My chronic health problems bring havoc to my body and at times our lives.
Everyday I experience some form of pain or exhaustion that is unrelenting.
Pain that becomes so severe in my joints, bones, muscles and nerves endings that I need to use fentanyl patches so the pain is bearable which allows me to have some sort of normality.
This pain affects my whole entire body, from the top of my head, to the tip of my toes.
When it gets bad anything that comes into contact with me (like touching my skin) causes agony.
I also get severe Asthma and I have an eye disease, that required me to have cornea transplants, in both my eyes, because I was going blind.
The cause of most of my health problems is a genetic disorder that I got from both of my parents and I have passed onto my children, which explains why they have their own health problems, including autism, with four, of my children.
When I'm pregnant, I'm severely sick for nine months, with a high risk pregnancy.
My body struggles and does not cope at all.
I usually end up with severe Hyperemesis gravidarum, which complicates everything, Pre-eclampsia and out of control Gestational diabetes. Along with a flare up of my Chronic fatigue syndrome and Fybromyalisa.
As you can see it would be very tempting to use some form of artificial contraceptives or for either my husband or I to have surgery to prevent further pregnancies, especially when doctors put pressure on us.
But to use contraception would mean turning everything that we express through our bodies, into a lie.
It would mean breaking our wedding vows.
It would mean that we have lied to each other and most of all it would mean we have lied to God.
The dishonesty is just the start, though. The lie slowly follows by distrust in God that we know better than Him and distrust in each other that we can not together make, whatever comes our way through God's will, work.
We would lose faith in each other and God.
Sex would become a lie, a dishonest act that is about self satisfaction on demand and not about giving and receiving each other in complete patience, honesty, trust and faith.
It would not be a martial embrace, in front of God, with the renewal of our wedding vows each time.
In fact our "new" body language, would be turning our backs onto God and kicking Him out of the picture.
We wouldn't beable to recieve the Eucharist, which for me, is something I cannot risk, as the Eucharist gives me so much strength as well as peace that I need in my life.
It is my spiritual food.
To recieve the Eucharist while contracepting is a serious offences.
It would also be feeding the culture of death because we would be closing ourselves off to life – accepting life.
When one lie starts, it turns into another.
Just like one sin always turns into another sin.
That is why, no matter how hard or scary it is, Grant and I refuse to give in to the temptation of using contraceptives.
Leaving it in the hands of God has brought so much joy and many blessings into our home.
True joy that we would never thought was possible.
When I am suffering in pain or with any of my health problems, I suffer with joy in my heart, because I know that I am pleasing God, when I do what He wants, rather than what everyone else wants me to do.
Living the truth may be hard. It requires hard work everyday and with each new day we start over again. It is the same with being open to life. Everyday we start over again.
But being open to life isn't just about having babies.
Even though each martial act must be open to life by leaving it ultimately in the hands of God.
Being open to life is also about being open to God's will for us. Listening to His truths, His wants and His plans for us.
And accepting that.
It's allowing God to completly take over your life and willingly go where ever He leads us.
With trust and faith in the Lord, knowing that He is the one truth that will ultimately set us free.
God is not only true, but Truth itself.
Pope Leo XIII
Christ said, "I am the Truth"; he did not say "I am the custom."
St. Toribio