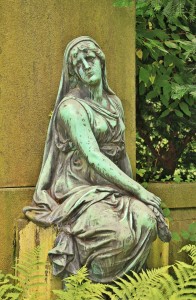 Suffering…
I know the word too well and I'm sure I'm not the only one.
At 12 years old my life took a different direction, one that I wasn't expecting.
For a while it was a shock and something that was completely unbelievable. Something that was extremely hard for me to comprehend, which is why it eventually turned into a depression of dispare as well as utter helplessness and hopelessness that I felt lost in.
At 12 years old, 20 minutes after having the meseals, mumps and rebbella vaccine, I became very sick with severe flu symptoms.
My life has never been the same since.
Unbeknown to myself and my parents, I have a genetic disorder. Because of this disorder my body could not cope with the vaccine, which explains why my body reacted the way it did.
Since then I have been suffering from Chronic fatigue syndrome and fibromyalgia among other health problems.
As iron is fashioned by fire and on the anvil, so in the fire of suffering and under the weight of trials, our souls receive that form which our Lord desires them to have.
–St. Madeline Sophie Barat
Suffering is hard. It's not an easy road to take and I'm one person who will complain the most.
I've experienced pain on such a level that instead of "What doesn't kill you makes you stronger." has instead broken me down, time and time again.
If God gives you an abundant harvest of trials, it is a sign of great holiness which He desires you to attain. Do you want to become a great saint? Ask God to send you many sufferings. The flame of Divine Love never rises higher than when fed with the wood of the Cross, which the infinite charity of the Savior used to finish His sacrifice. All the pleasures of the world are nothing compared with the sweetness found in the gall and vinegar offered to Jesus Christ. That is, hard and painful things endured for Jesus Christ and with Jesus Christ.
–Saint Ignatius of Loyola
When I am going through a period of suffering my thoughts can become somewhat crystal  clear when it comes to my faith, yet everything else becomes a blur, as if it dosent mean anything or to say everything else has no importance at this time, but what is right in front of me, only that of which I can see clearly.
I have stopped asking God to take away my sufferings. Instead I now ask Him to help me carry my cross and to help me accept my sufferings.
I have come to realise that being the age of 12 when I became sick holds some significance.
12 is the number of sons Jacob had which all fathered the 12 tribes of Israel, the promised land and the number of disciples
 that Jesus had chosen to follow Him and help spread the gospel and to witness the good news.
Jesus was 12 years old when the bible first mentioned His spoken words in the temple, when He went missing for three days.
12 is the number of gates in heaven each guarded by an Angel and each gate named after the 12 tribes or Israel.
Over all the number 12 in the bible signifies God's authority and
 perfection.
Looking back I can see how my journey of salvation towards the promised land started when I was 12 and became chronically ill.
There is much for me to do with my sufferings and many reasons to offer them up for others around me.
My ill health is all part of God's glorious plan to bring me to my salvation and the salvation of those around me.
How blessed am I that He chose me for such an important task!
How perfect is God's authority, that every thing that is set in motion has a 
Realising the significance of becoming sick at the age of 12 has brought even more significance to the purpose of my suffering!
My suffering gives me joy that one can only understand when the realisation of the purpose of their suffering is brought to light and is revealed by God Himself.
Since this has happened, I feel more at peace with my aches and pains.
I still complain- because I am human and not perfect, but I complain less and take comfort with every episode of pain as a reminder of God's plan for me.
Yes I suffer. But it's not the end of my world. I can find joy in my sufferings. Because my suffering is for the good of myself and the people I love dearly.
I truely want to be joyful in heaven with those I love beside me. Including the believers, ones who have left the church, those with no faith or do not know faith, those of a different religion or beliefs and those whose sins overwhelm them or those who think that they will never get to heaven.
If suffering every day of my life means my love ones will enter the promised land, than I say to God; bring it on!
My suffering is a virtue and I plan to make the most of it.