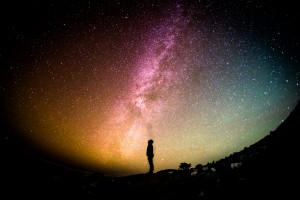 A Soul Reflection
What would it be like to have no faith?
To just walk this earth as if there were no afterlife? To know that one day I may not wake up and then that is it?
If I do not stand tall in my faith I will not stand tall at all. If I were to live without any faith, everything around me would surely crumble.
About six years ago, I had a mental break down. I was very sick and wasn't coping with much at all.
Years of trying to remain strong through stressful events had piled on top of me. I crumbled. I was not as strong as I thought I was. It was the start of a difficult journey of self discovery, of finding out who I was and what my beliefs were.
But the journey didn't stop there.
During my journey, I had to face my monsters and my fears as well. One of my fears I had to face was the fear that God did in fact abandon me. Though I'm sure God did not actually abandon me, God did allow me to experience these feelings of abandonment for my own good.
At one of my darkest times, I had never felt so far away from God, even in my teenage years, before I was married when I rebelled against the church. I didn't feel such a depth of despair.
I suddenly felt such a profound abandonment and such a distance from God that everything around me felt black.
I was in complete fear. I was in the pitts of my own hell.
The only way out was to reach up toward God. To call out to Him and beg Him for help.
I needed saving and the only person that was going to save me was not myself but God.
I had a taste of that thirst they talk about when a person is in purgatory or in hell. That thirst that is not quenched by pure wants but one that God himself can only quench.
That unyielding desire to want to be with God but not being able to reach Him because of our own sins.
I was lost and felt utterly alone. I started praying more and reading whatever I could about the Catholic faith. Over the years, my faith has grown stronger and is not easily shaken by people who wish to challenge my faith in God. I have learnt more about myself in those years than I had through all the years of my life. God showed me who I am and who He wants me to be. He showed me what it is like to not have Him in my life and He constanlty blesses me each day by reminding me of the joys I have because He is in my life.
Feeling like God had abandoned me was an extremely painful experience and to be honest I cannot even remember how long it lasted, be it a moment, or a day, or a week. I just remember that distinct moment where everything was black and I felt the furthest away from God than I had ever felt in my life. I remember the feeling of pain and torture that felt constant.
But God has saved me and because He sent down His only son, Jesus Christ, I am saved through the forgiveness and the mercy shown through the cross.
God has pulled me out of my darkest moments time and time again, and He has healed me. He has yet to fail me and I have no doubt that He never will.