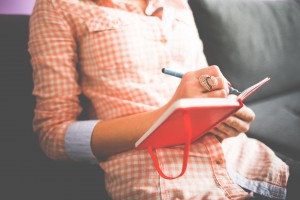 Usually I have someone help me edit my work. I want my work to be professional with a certain standard. Having missed out on a lot school due to health problems I missed out on a lot of the basic work.
But lately I am struggling and I want people to see me, really see me. Unedited and raw.
Because I am not perfect,because lately everything is a struggle and the raw pain and emotions that I am feeling can not go away just by being edited out of my life.
I keep having flare ups with my health problems and the pain I am experiencing every day is dragging me down. trying to deal with this on a daily basis is utterly exhausting and on top off that Im dealing with issues in certain relationships where I seriously need to step back and create some distance.
My soul needs a rest.
I need a rest. I try to find my comfort and rest in our Lord but I am finding that everything around me is a distraction and adds to my stress.
I need Jesus to reach out to me and pull me up. I need Him to give some wisdom and peace so I know  just what to do.
A lot of the time I feel much isolation because of my health problems. People don't understand or don't want to try to understand the extent of my health problems and how serious they are.
If they understood the level of severity of pain I go through than maybe they wouldn't push their suggestions or ideas on me and pressure me to agree.
If they understood just how strong the painkillers I need to help make the pain bearable….than maybe they will understand how scared I am too try anything that may cause my body to flare up.
Pain in my joints-every single joint in my body including my face, my bones,my muscles and nerve pain. I can not bare to be touched even slightly as it causes incredible pain. The fatigue and nausea is constant at times and dizzy spells or fainting spells catch me off guard.
My muscles will ache as if I have done weights or gone for a jog. My arms will feel like dead weight.
I cannot stand noise it hurts my ears. Sometimes I cannot even speak because I don't have the strength. Even breathing takes to much energy. I become confused and forgetful.
Is it any wonder I start to suffer mentally?
Is it any wonder i want to be left alone at times?
I do find a lot of comfort in my writing. I take great joy in it and it is a way for me to express myself when I am unable to do anything else.
I am so excited to learn that I will be receiving a payment for an article I wrote. I felt like a little girl on christmas morning! I have always dreamed of being paid to write. This is a a dream, with the help of God, that has come true and hasn't been lost because of my health problems.
Christmas is just around the corner. I feel unprepared and tired. Though the children are extremely excited and cannot wait. I wish I had their energy!
Though I thank God for all that I have because of Him. I am extremely Blessed.
He has His hand on me.