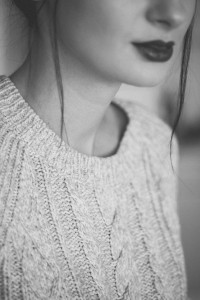 Living like its the last day on earth.
Should we live today as if tomorrow may never come? Should we let go of everything as we know it and do what we please, to experience it? Because God forbid if we didn't experience the next exciting encounter or take a trip to some exotic location in the world!
What would your last day on earth bring to you? What would you make of it and all its possibilities?
Would you say no like Jesus said to Satan in the desert? Would you be able to muster up all of your strength and walk away from Satan, who stand's there holding all you worldly desires in his hands? Or would you walk away and straight towards Jesus with out a last glance of your worldly desires, but instead walk towards your heavenly place and towards the desired love you have spent your whole life searching and yearning for?
Putting complete trust in ones faith is not an easy path to walk, but it is a path worth walking on, keeping your eyes forward up to heaven, not letting anything to distract you on your way.
God has our path chosen for us already, we just need to place our hand in His and start the journey.
And boy what a journey it shall be!
We need to walk this path quickly but with precision. We don't know when our last day will be and in a sense we should be living as if tomorrow may never arrive for us. But that does not mean giving in to temptation in fact it means the complete opposite. It means we should be fulfilling God's will for us with even more urgency than ever before.
As a practicing Catholic, I'm doing just that, still practicing to get it right. My prayers now focus around what God wants me to do and not what I want to do. I have found when praying like this amazing things have started happening in my life. I receive signs and answers for my life but it is always in God's time not my own. Sometimes the signs are subtle and humble , other times there are some not even a blind person could miss.
But also we have got to want to see these signs. Trying to explain them away with logic isn't going to get a person far spiritually, as to believe and have faith we don't need to relie on logic to make a point.We simply believe and we have simple faith in that.
So living like today is the last day on earth I take up today's challenges and blessings in the palm of my hands and stumble down the narrow and winding path that many chose to walk away from.
If I want all that's worth I need to crawl on my hands and knees until they are raw and stained with blood. My face wet with tears of sadness and frustrations that can not be untangled in just a single day of prayers and hope.
I cannot just try for a day. Jesus didn't come on this earth for us to be inspired for a day and than for us to just give up.
No.
I must spend my life walking this path. I must spend my life doing God's will as if today just may be it. Who promised me that tomorrow will come? Who promise you? No one has ever made that promise including God himself.
Living today as if it is the last day on earth is serving God to my full potential and living only for Him.
You may laugh and mock me. Shake your head and even make fun of me. Call me naive or even gullible. But with everything that I have been through in my life and more recently I would not have come this far if I had no faith.
Right now, if today is my last day, I more than anything want to hold on to my children and husband and sit quietly in church in front of the Holy Host.
For now I will grasp hope into my heart along with faith. Paitently waiting for the path to take an unexpected turn that will lead me to my last breath and resting place on this earth.