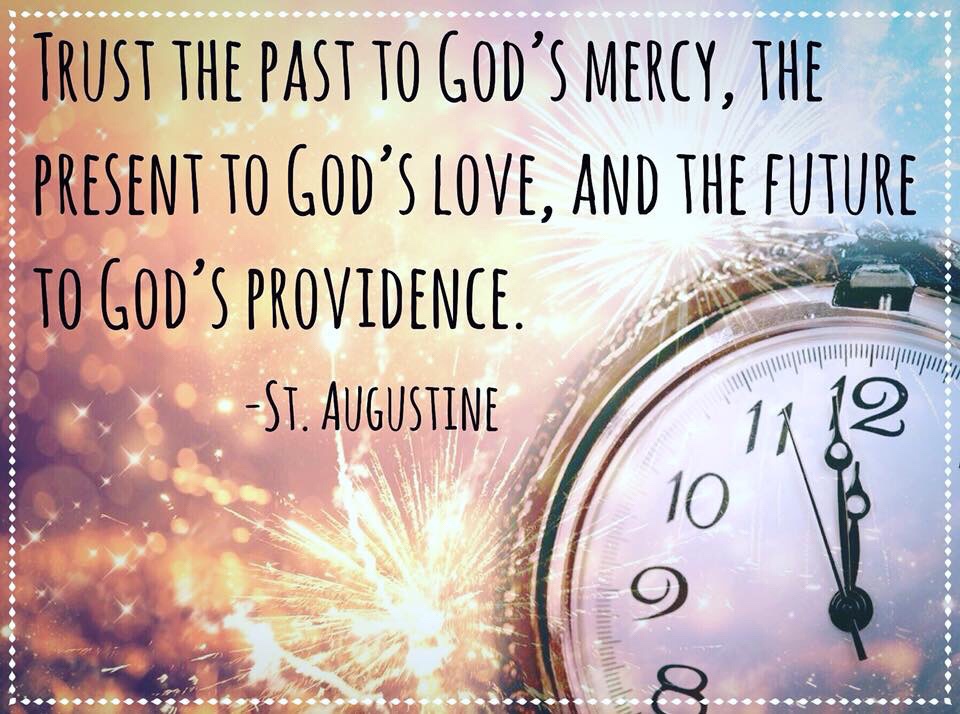 I have a lot of hope put into this new year.
The last 12 months have been extremely hard for all of us. Filled with grief,stress,sickness and hard ship.We felt at times we had hit rock bottom. But than so many blessing came through these hard ships.
We have been extremely blessed this year. We have seen incredible amounts of generosity pouring out of people and at times,the only response I had,was tears of complete gratitude rolling down my cheeks while I trembled in shock.
Prayers were answered or intercede by Heaven's Saints, in particular St Jude and my beloved St Therese. Events that took shape around the time of my prayers were too obvious to be put down as merely a coincidence, though I have heard of a saying, that coincidences are God's way of quietly going about His work.
There have been a pretty overwhelming amount of health issues in our family this year. It adds a lot of stress and worry, not knowing what the out come will be.
As well as losing my grandfather a few weeks just before Christmas, was difficult. But I was incredibly grateful for my grandfather showing up in a dream I had the morning of his funeral, which also gave me the strength to get 8 kids and myself ready in time to make it to the rosary before the funeral, where I was able to see my grandfather again for the last time in his open coffin.
Someone I knew had committed suicide at the beginning of the year (April 2017), which was quiet confronting for myself and I went through a lot of mixed reactions.
I have also had to make decisions about my relationship with someone who was more less constantly emotionally abusive and passive aggressive.At the best of times, I don't like to turn my back on someone, but I had to do this for my own health, which I found a challenge as it's not in my character to deliberately cut someone out of my life.
Selling and buying, than moving was a massive nightmare. Regardless though we are settling into our new home and street and are truly happier in this house which has allowed us to have our own space and just to be able to breath.
Ofcause the highlight of our year was the birth of our beautiful son.
It was a rough start but he is slowly settling down a lot better these days and we enjoy his beautiful smiles and baby talk so much.
My goals for 2018 is to improve in my own well being, including the three most important areas, spiritual,mental and physical..
So I ordered a Catholic Bible journal to help me focus and reflect and a daily planner with reminders to prayer and inspirational Catholic quotes, both from Blessed Is She.
I can't or wait to receive them.
Mentally I am going to work more on putting boundaries up with certain people and teach myself to know when to step back from sources of stress and anxiety and to revaluate.
Physical, I need to lose weight and become fit. I was lucky enough to had been given a Fitbit so I can monitor my progress and learn my limits as I don't want to set myself back and have a flare up. I'm also looking at a healthier diet and meal replacement shakes.
I also plan to help with the sacrament program for the special support class at our primary school. I'm hoping to be able to be a Catichist again like I was when I first just had my eldest.
I want to be able to support my kids more in their interests and spend more time being there for my children.
I know all these goals will bring their challenges. But I only have to worry about giving it my best shot.
I want to be a better me, inside and out. I want my husband and kids to be proud of me.
Most of all, I want to be around for a very long time and see my children have their own babies.
12 months ago, we never would have guessed we would be where we are now with a bigger house with a pool, My 9 year old invited to join his siblings at their school in a support class for him and five other students. A beautiful new baby boy as well as all the prayers that have been answered.
A lot will be happening this year, highschool for my 11 year old, transitioning to his siblings primary school for my 9 year old, my 5 year old starting school, my eldest going to Europe with my mum for starters.
But this year will also be different, because I have learnt that no matter what is going on in our lives and how hard we struggle, God has us all in the palm of His hand. Reassuring us, that everything will work out according to His plan and in His time.
Which quiet frankly, is completely fine to me.
Godbless and a Happy New Year 2018!!