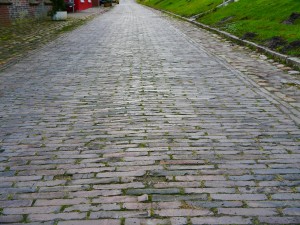 I currently have the old time classic The wizard of Oz on T.V hoping the children calm down a bit as the summer holidays send the kids bonkers after a while. Also I slowly begin to lose my sanity and start to look forward for when the children return or start school. This year I will have five children in school full time and the two little ones in preschool and/or day care. Fridays will be my day off relaxing, studying and doing pretty much what ever I chose to do!
I can not tell you how much I am looking forward to that!
I feel like I need to recharge my batteries and reenergise for the following week. Lately I feel completely overwhelmed and long for some peace and quiet. I imagine  just laying in the sun in Fiji on plantation island with a cool breeze and the waves crashing.
Than the 3  and 5 year old will start fighting and Im back to reality. Another stinking hot day with kids going crazy and my chronic health problems preventing me to really do anything.
Don't get me wrong, I completely  adore my children in fact I adore all children dearly. But with my chronic pain and fatigue I am reaching my limits.
I have trouble sleeping at night as I feel like something is being stabbed in to my hip and no matter what side I sleep on it causes pain. last night the joints in my face where throbbing as well as the muscles in my legs. Anything that touches my skin causes me horrible pain. My whole body is literally inflamed.
Though in saying all this I am extremely blessed. As I was too sick to move off the couch yesterday I watched my two eldest my 12 and almost 10 year old sons look after their five month old baby sister. They would give her her bottle and comfort her, change her nappy and put her to sleep.
My children are growing up learning what it means to give for the other, to put oneself last and the other first and what it means to sacrifice and be a christian.
When I collapsed at the shops over Christmas, the children were all up ahead being nosey and basically letting everyone know our family where in the mall! When I collapsed on to the floor they immediately stopped mucking around and ran over to me, all reaching for me to either help support me or to comfort me ,protectively by putting their arms around me. I knew in an instant why God has blessed me, in spite of my health problems, with so many children.
There is a purpose for my suffering, there is a purpose for me being so sick. My life is still important because God has hand picked me for something special, something important.As I walk down my own yellow brick road , I offer all my pain and suffering to those who have passed away and are now in purgatory.I pray that their time spent there is shorten and if it is God's will that they may go to home to Heaven today.
#againstallhope
Please support me by liking my Facebook page for current updates and links to my blog, published articles of mine and latest updates on my book as well as catholic articles and news.