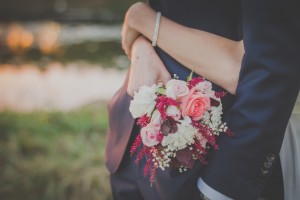 Autism and CFS under one roof.
This time of year always brings me to a pause to stop and reflect.
Last month in April, was Autism awareness month. I do my small bit when I can by posting about Autism on my Facebook but sometimes it doesn't seem enough yet honestly that's all I can manage.
The word Autism has become a very common word in this house, one that we are not ashamed of either. We adore our children and honestly feel blessed that God felt He could entrust us with, not just one, but four special needs children! Honestly it is an honor! Though I often have to ask why? As at times, maybe at least a dozen times a day, I feel like I am failing them and not giving them enough of what they need. But than that is exactly the time when I need to remind myself about faith and wisdom. If we stride to bring up our children to have a concrete faith, than everything else comes second, because at the end of the day, my Job as their mother is to love them, provide them with the essentials to life but also to teach them and show them how to live with faith and trust in our Lord, so that they may wake up every day and say "Yes Jesus!"
I saw a tweet earlier today (or yesterday as it is 1.03am!!) that I think was quoting something Pope Francis said, which is "People with disabilities are a gift for the family." Wow! How powerful and thought provoking is this statement?
Surely most people can see the blessings in disguised? I am not going to lie or even try to sugar coat our reality. Yes it is hard and even more so because I, myself, am not well. I have my own disabilities. But the joy out weighs it all every single time. The love that pours out of these children's hearts are lessons that we as adults should all sit up and take note on.
When my seven year old tells me that he never wants to be a part from me. That I am his love and will even answer me by saying, "Yes my love" How can I not feel the amazing graces that pour out through these trials in our lives? When my six year old gave me a big hug tonight, extremely happy because it is his birthday and I managed to make an awesome ice-cream cake and he tells me "You are my life", how can I not praise our Lord for blessing us with these children just the way they are?
These beautiful children love me even with all my faults. I am their world and everything I do  emphasis to them even more that THEY are MY world too.
I also know how tough the world can be and as well as cruel. I constantly worry about them and how they will manage under every day pressures and struggles that a normal developed child would strive through easily. My heart breaks for them constantly as their pain and tears are my own. Even though I am utterly exhausted and over whelmed, I am pushing myself to continue to arrange appropriate support and therapies for the children. A normal day for me now can easily be one appointment and three  phone calls to three other therapists or a teacher from school or a support agency for myself. A normal week can easily be four or more appointments or meetings. I am determined and desperate to give my children the best start in life. To have the best starting block to step off as they learn to become more independent.
Their lives are hard and at times very frustrating for them. I find it so important for them to learn about their faith. To have faith. With faith they will have hope and wisdom. They will know love, strength and courage. This is what will help them through their unique journeys, as faith is what has helped me through my own.
May is the awareness month for Chronic Fatigue Syndrome. Something I have been suffering with since I was 12.
Not many people can grasp just how disabling this disease is. Nor do they understand how much it truly impacts my life as well as my husband and children. The depth of pain I experience is hard for people to fathom, as well as the wide rang of symptoms I suffer from that, are also associated with a lot of common and not so common diseases and illnesses.
Most people do not realize that the symptoms they complain about from a recent illness or newly diagnosed disease, are symptoms that I have been dealing with for years.This is not to say I don't empathise, which I do because I honestly know how they feel! It's Just I cannot help but feel and notice over the years that people seem to empathise less with chronic diseases. People usually fob off what we are experiencing with "Oh I get that too" Seriouly? Because I hope to God that "You" dont expereince what I go through every day!  Mostly I say nothing and have kept it to myself. But in recent years I have realized that we each have a story to tell and each of us can learn from someone else's story.
Pain and fatigue are my biggest struggles at times. The fibromyalgia brings me to tears. Pain in my bones, joints, muscles and nerve endings becoming unbearable at times and I have to use strong pain relief medication, which honestly does not always help, which scares me. Sometimes a simple hug or even my clothes touching my skin causes me great pain. At times the pain come's on so suddenly it knocks me of my feet or I feel sick in the stomach. All I can do is lay there in agony wanting to be knocked out so I can have some relief. I find it hard to grip things now, I struggle to hold a pen or braid my daughter's hair. The stiffness and pain in my joints get worse in the cold. Though my body doesn't regulate body temperature well, so while my hands and feet will be ice cold the rest of my body will be boiling hot.
When pain flares up in my nerve endings it feels like I have insects crawling all over and under my skin. It becomes very painful and sometimes I will be sitting in a hot bath at 1am trying to relieve the pain.
I suffer from terrible migraine, which can be triggered just from going out for an appointment or to the shops. My migraines have been known to last any where from a few days to six weeks.
The fatigue I experience is like nothing I could ever completely explain so others could understand. Though I can say that doctors are now acknowledging that this fatigue is like none other and is the worst kind, one that isnt experienced by any other diseases. They have acknowledged that people with CFS are just as sick( for some ,if not sicker) than people with AIDS, cancer, heart disease and renal failure to name a few. Their quality of life is poorer than those diagnosed with HIV AIDS.
And while in some aspect this gives me hope because doctors are finally acknowledging this as a serious disease, it also leaves me feeling hopeless because I don't want to be THAT sick. I don't want to be sicker than THAT person over there.
How on earth do we manage, with both autism and CFS under one roof?
We focus on the positives. We focus on what we do have and focus less on what we don't have. We trust in our faith that God has given us and we trust that everything we experience is for a bigger plan.
I often become frustrated when I am so unwell because I hate doing nothing! I hate feeling like I am wasting my life.
But I have learnt even at my worst moments when all I can do is lay there, I can pray for the people I love and care for. St Pope John Paul said something along these lines to the sick in hospital. He told them they still have a purpose in life (and he told them to pray for him)! This gives me great joy. I remember feeling so moved when I read this I actually started crying. For God to have a purpose for me, even though I am so sick, means I am not forgotten or my life isn't a waste.
Autism and CFS are blessings in disguise-to most people. To us we see through the disguise and count our blessings every day.