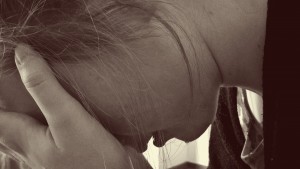 The first day of the new year, a step forward to something new. I look back at 2016 with a heavy heart. As I take a step forward, at the same time, I feel I take a step further away from our precious baby we lost.
Christmas was hard as it felt like something was missing, a gap, a hole in my heart, where our baby should have been. I find myself absent mindlessly placing my hand on my belly, reaching for my baby that in this life time I will never meet.
But I have found comfort in Our Lady of Dolors. She has given me the strength I need to face each day and to take that step forward.
I feel that she has her arms around me, comforting me and not only acknowledging what I am going through but empathising as well.
Our Lady knows my pain, she has experienced the pain herself when her son was crucified.
It's taking me a while to finish this post as I keep reflecting on the lost of our baby and sometimes I cannot find the words I need to use to describe the emotions rushing through me.
Sometimes the tears just come with no warning and I struggle to control the wave of emotions, the "earthquake" that is shaking my very soul that threatens to completely rip my heart apart permanently.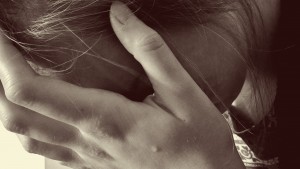 Meditating on The Seven Dolors, I contemplate how Mary got through watching her son suffer through His crucifixion. How did she let Him go knowing the suffering she would endure watching her son suffer? How did she let Him go knowing the extent of the suffering her son will have to go through to fulfil God's plan?
But than I also think of the joy I feel when I am pregnant. I imagine the joy Mary must have felt knowing she was pregnant with the son of God.
I am trying to put all my trust and grief in the hands of our Mother.
Fulfilling God's plan isn't always going to be easy. Doing God's will means trusting God even through the pain of suffering and giving thanks and praise through all His blessings and gifts.
I ask Mary to take care of all my babies in heaven until one day I am able to wrap my arms around them.
I do feel blessed to be the mother of four little saints. But I am also longing for them.
Though I take comfort in knowing the first face they saw, was the face of Jesus.
Not many of us have been blessed to experience this and in saying that, I am so grateful to God that four of my babies were given such a gift.