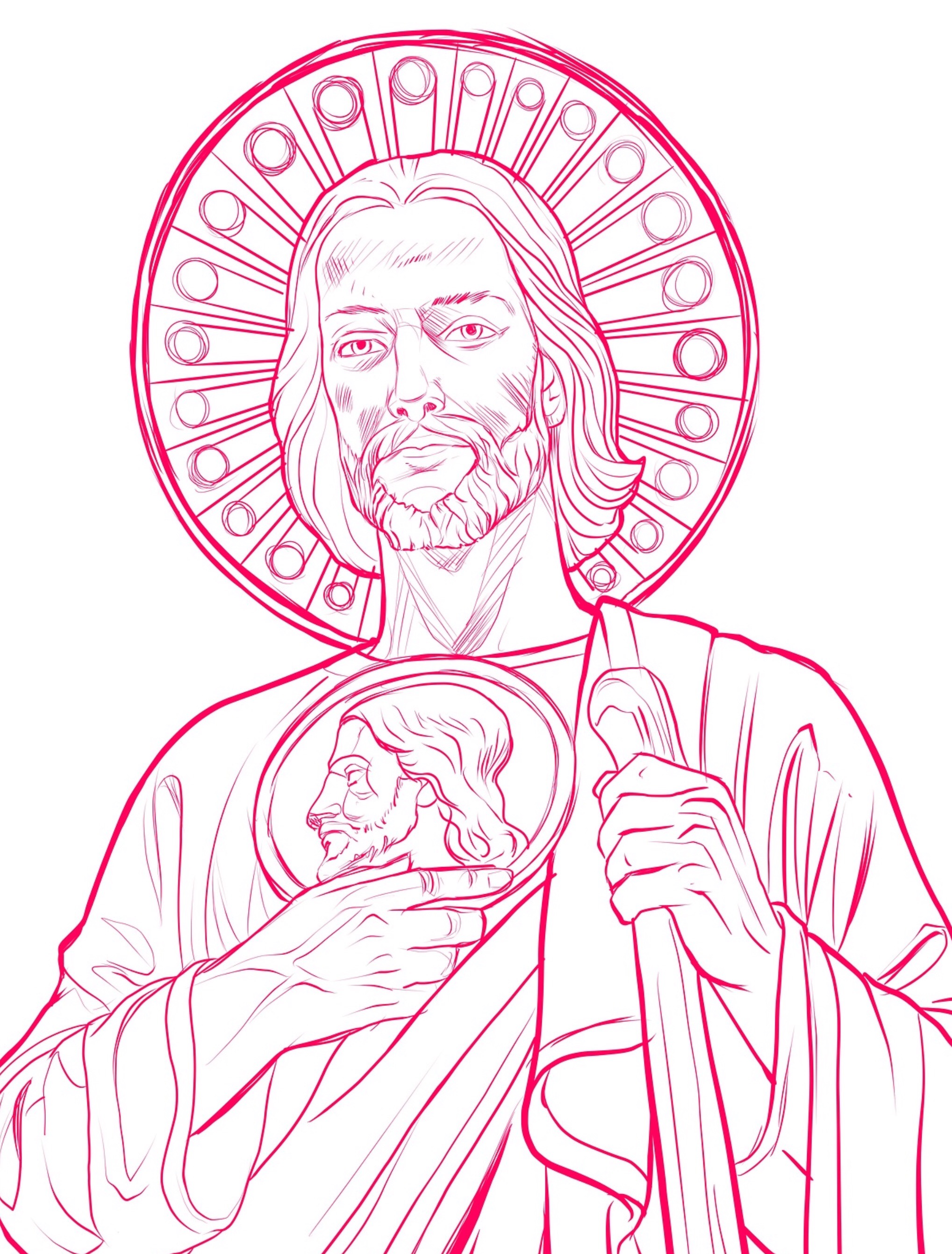 St Jude, Making the Impossible, Possible.
If there was ever a Saint that could make the seemingly impossible happen, it had to be St Jude. At the beginning of the year, we had decided it was time to put our house up for sale and move on to a bigger, more spacious home for our growing brood. This was before we found out that I was pregnant again, expecting baby number 8. We decided to have a look at the market trying to decide on the best options for our family. Buying vs building. But ofcause before we even had our house up on the market we had found the very house that was perfect in every which way for us.
This house was so perfect for us, I am very much convinced that God, Himself, had hand-picked this house out for us. The house has everything we ever talked about or dreamed about having in an ideal home. Firstly the location is perfect, all flat which will make it easier for me to go on walks. It is in a cal de sac street, which we always wanted.Just around the corner is a playground. The added bonus to the location is that both the primary school and high school buses go down, and up the main road our street runs off.
Perfect right?!
Than there is the house itself.
I have always wanted a spa partly for luxury, but also to use for my fibromyalgia, when it flares up. As I am trying to avoid strong pain killers and have settled on using heat as much as possible. But not only does this house have a big corner spa bath in the ensuite, there is a spa in the sunroom! Over the years I have noticed that also being in the pool can help with my joint paint.. yep there is a pool.. we have almost been hesitant about having one due to safety with the children , but the way this house is designed the kids cannot access the pool at all on their own, as it's situated in a courtyard like style, with a big brick wall around the edge of the property and is adjoined to the sunroom and a door leading out to it.
The sunroom is something I have been wanting in the past couple of years and debated whether to have one added to our home. I desperately wanted the extra space and living area. So to find this home that has four living areas, the sunroom, family room, lounge room and an upstairs rumpus room with a bar was a massive bonus.
And there's a fireplace!!
The down stairs main bathroom has a shower in the bath which I have also always wanted to make cleaning easier. The Windows have white plantation shutters…. which I just love as well as the french style windows and the massive floor to ceiling bay window in the main bedroom down stairs. We have a front porch which I have always wanted so I could sit under and watch the kids play. The kitchen is large and the vendor is leaving us his fridge which is in much better condition than ours, which we desperately needed to replace! The laundry has a cardboard and bench and an ironing board that folds out of the wall. The two main bedrooms not only have built-ins but walk in wardrobes as well. The three car garage is massive, so we are planning to add one or two more bedrooms and/or study area. There is also a parking spot for our big family van. The house is an older home but we love that it feels homely and we plan to put a new kitchen with appliances in and rip up the carpet and replace it with something practical.
We decided to make an offer. Which they, unfortunately, knocked back. So we decided to just leave it. Especially since we hadn't put our house up on the market yet. Weeks went by and nothing was coming up on the market that suited our family size and needs. I decided to go back and put our offer in again for the house or to negotiate a price. I was hopeful but wasn't holding my breath because they wanted $60k – $100k more than what our offer was. Also, the bank wanted us to sell our home first before purchasing another. I had also started praying to St Joseph and St Jude for help.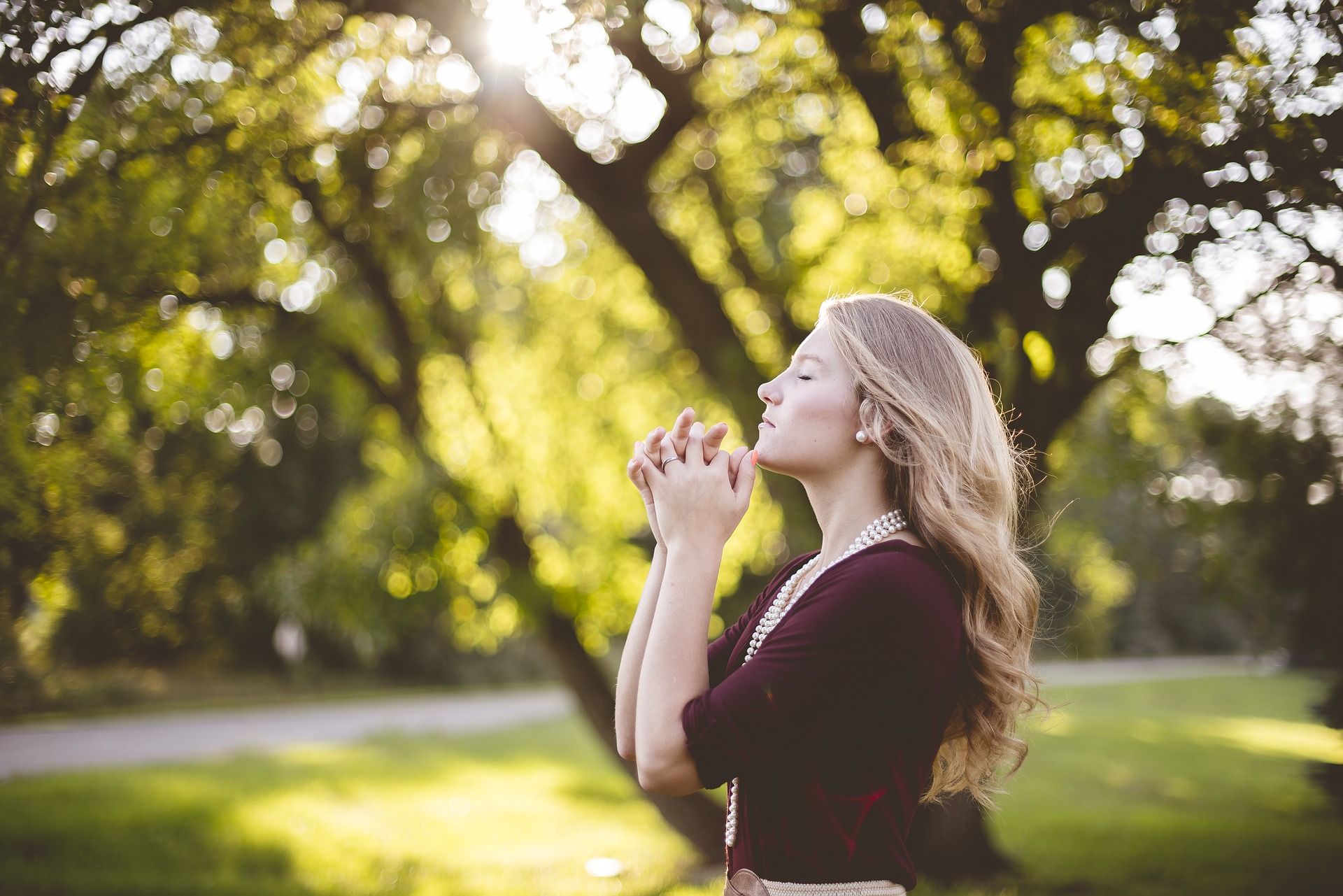 I received a phone from the agent who sounded in a bit of disbelief himself. Not only had the owners came back with a reasonable price but they had actually knocked back an higher offer that was made after our first original offer. I started praying constantly as it was now a rush against time to get our house ready and up on the market and sold quickly. Which we managed to make happen through the help of friends and volunteers from the Anglican Church.
But things started happening and were going wrong.
Our family van broke down and was going to cost $2600 to fix, which we didn't have as all our money was being put towards the house. So we then didn't have a car and had to borrow one. Our 8 year old all of a sudden became very sick and was rushed into surgery for acute appendicitis and spent a few days in the hospital recovering. The stress was building up.
A few days after our first open house, an offer was made on our home which we accepted.
St Joseph and St Jude were listening and answering our prayers. I was convinced by the end of all of this the whole of Heaven would know our situation and probably be sick of hearing it all! I was actually imagining them all up there rolling there eyes and saying " Not again! ".
But still, everything was becoming progressively worse.
The bank kept wanting more paperwork and conditions meet. Every time we thought we had everything they wanted, they turned around wanting more. This constantly kept pushing everything back. We were becoming desperate not having a family car and had no idea how we were going to pay for it.
After being told certain debts of ours would be covered by the mortgage, our broker came back with the conditions from the bank stating they had to be paid before finance had final approval and before settlement. This didn't include having to pay four weeks of rent bond and two weeks of rent in advance to the new owner of our home, so we had extra time to move out after the settlement of the sale of our home, as well as costs preparing our home and putting it up for sale.
I think this is when I started throwing up daily from the pure stress of it all.
We were going to lose the house we wanted, no doubt, as officially it wasn't ours yet and the vendors had every right and reason to just sell it to someone else.But I kept praying, focusing my prayers and directing them more to St Jude now as I felt our situation to be completely impossible. So the night we were told what the bank was demanding I went back to St Jude begging for help with our finances.
To be continued in Part 2 of the mini-series "Walking With The Saints", "When God Leads You Home".