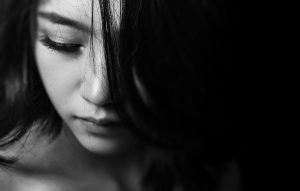 If life wasn't enough of a challenge and if my days weren't already full of struggles, it is now. It is so hard to come right out and say it because to do so almost feels like admitting defeat. Admitting failure as a mum. a wife and everything else in between.
I have Post Natal Depression and Anxiety.
There. I said it.
Now what?
Nothing much I suppose.
Maybe to you, the reader, this is reaching into your thoughts, that echo the same silence of these unspoken words. Maybe you have whispered to your self "Me too". Maybe by the end of this, you will be in tears of relief because there is someone else in this world who understands what you are going through.
Yes, I have decided to break that uncomfortable silence and speak up.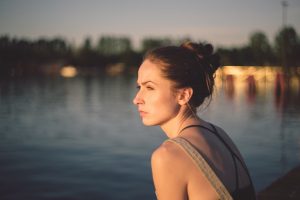 It could get ugly.
It is ugly because since when do we as humans do anything uncomplicated?
I have been struggling since the birth of my youngest, almost 8 months ago. I have had some horrible periods of depression and anxiety. The anxiety attacks would last for long periods and come one after the other. I felt like I was suffocating and the walls were closing in on me. I felt trapped and I struggled to breathe.
My depression has been scary. I have had some very dark moments. I have felt so alone and yet scared to be around too many people. I have felt sadness and I have also felt rage.
My medication has slowly helped with my anxiety attacks but not so much with my depression. Mostly what I feel now is pure exhaustion. I am so utterly tired that I honestly could just continue to sleep.
I am also struggling to form the bond that I want, with my baby. I feel terrible guilt because I am sure I have failed him and his siblings on so many levels.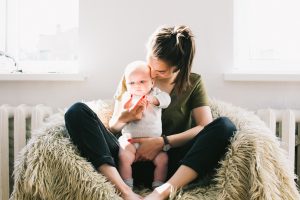 Having postnatal depression and anxiety feels like there is a black cloud hovering over my head wherever I go. At times its also feels like I have fallen down the rabbit hole.
Sometimes the loneliness is deafening. I'm hesitant to tell anyone or reach out. But while I have been typing this I have realized there is one other person who would say "Me too". Our Lord, Jesus. He will walk with us through our struggles and share the experience with us. He has experienced what we have. He died for us.
Deuteronomy 31:8
8 The LORD himself goes before you and will be with you; he will never leave you nor forsake you. Do not be afraid; do not be discouraged."
I need to hold on to this and remind myself of this. We all do.
We need to remember what Jesus gave up for us. What He endured so that our suffering will not last.
While PND feel's like a never-ending battle there is light at the end of the tunnel. We just need to hang on that little bit longer.
Psalm 34:17
17 The righteous cry out, and the LORD hears them; he delivers them from all their troubles.